ZipClipGo is an emergency traction aid that is designed just for the incidents like that. This new design, can be used by almost every driver and it is a life saver with a very easy setup while travelling with your car on the road, your car might stuck in mud, snow or ice in bad weather conditions, and this situation can be much more annoying than you think.
Features:
1.Practical and easy to setup.
2.Light to carry on the vehicle and does not take a large space.
3.Can be used by anyone and its usage is very easy.
4.Provides perfect results on bad weather conditions like snow, mud or ice with its dual threaded and layered pattern.
5.Can be easily carried on trunk, glove box, back seat or bags, simply anywhere you want.
6.It is quiet affordable.
7.Gives excellent results even in the hottest and codest climates.
8.Can use this product to unstuck your car, and continue your journey freely.
9.Can provide emergency road assistance to the people who require on your way.
10.You can use it even after you rescue your car from mud.
11.It can be used for every tire size.
12.Simply, it is an essential product for every vehicle.
Specifications:
It is used on aliminium, alloy and steel rims.
Some sharp edged rims may lower the performance of the product.
Due to wheels?size, 5 or 6 pcs Zips can be used per wheel.
There are 10 pcs Zips and 10 pcs clips in the package.
weight : 0,40 kg net
Certificate : RoSH
ZipClipGo has its strength from its production with a 3 years of intense studies and special engineering.
This strong material shows a performance above the expectations both on hot and cold climate conditions and has proven its duration.
ZipClipGo, along with its tested and proven strength, also has a very easy set up thanks to its unique design.
ZipClipGo can be used in both ways as in forward and backward when necessary.
There is not any measurement of how many ZipClipGo you need to use on one wheel, it depends on the situation you are in. However, to make sure that you will be safe, there are 10 of them per packet.
ZipClipGo can be used for any cars, SUV and trucks, and can be used on rims up to 22 inches.
ZipClipGo has aimed rescuing your car from difficult situations as the purpose of production and the products are for single use only.
You can reach this product from anywhere you like!
Package Including:

1pc x ZipClipGo Traction Aid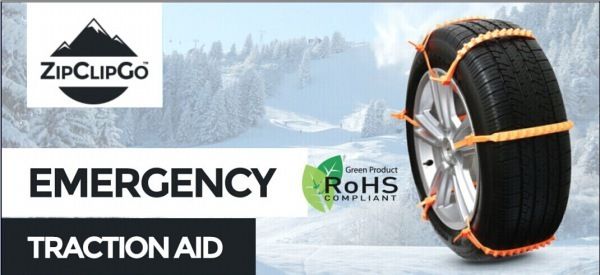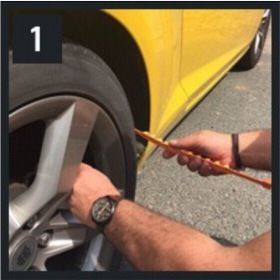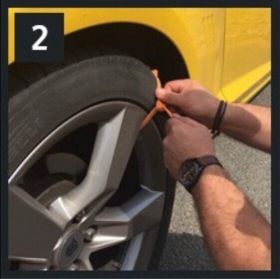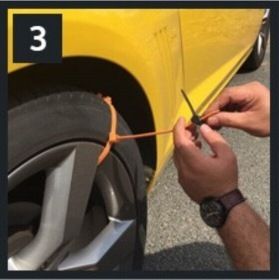 Wholesale Contact Information
Email: sales@xcar360.com
Skype: uuc050
MSN: sales@xcar360.com

How To Buy Our Products
Product Reviews
Customer Photos
No Picture! Be the first to Post a Picture of this product! and get Xcar360 points!